Join the Sneakerzone team
Do you want to work at Europe's leading urban popculture event? Register now as a volunteer.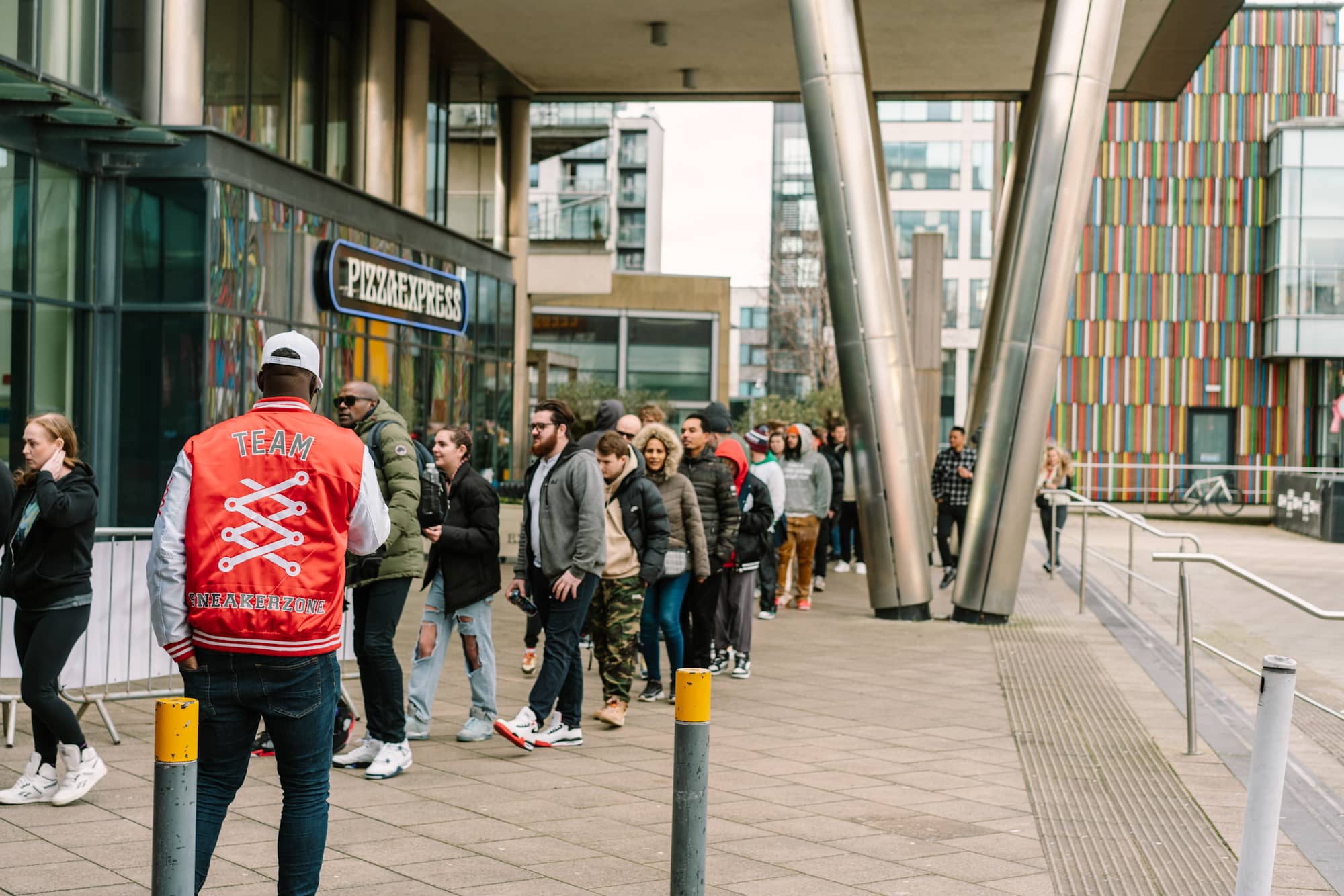 Do you want to be part of Europe's leading Urban Popculture expo?
Do you want to help at Sneakerzone and don't mind working hard? Do you want an exclusive look behind the curtains? Register as a volunteer at Sneakerzone.
We are looking for enthusiastic and helpful volunteers who are available on upcoming event dates. If you recognize yourself in this description, we definitely need you. Become our hero and sign up as a volunteer.
Note: You can only do volunteer work if you are 18 years or older.
Sneakerzone Crew FAQ
What type of work will i do ?
webmaster
2023-03-24T16:56:42+01:00
You get a certain task, such as scanning tickets, hosting for one of our guests or other tasks.
You can let us know your preference, but we cannot guarantee that you will get that specific job. Whatever you do, it will contribute to an unforgettable experience for our visitors.
What does it mean to volunteer?
We always first meet online via Google Meets. In this meet we tell you about Sneakerzone.
We explain what the different tasks are and what you can expect. In addition, we would like to get to know you and see which tasks suit you best. We prefer volunteers who can help all weekend or all day.
You are scheduled for a specific task. This could be ticket scanning, hosting one of our guests, allround runner or performing other various tasks.
You can of course indicate your preference, but please note that we cannot guarantee that you will be assigned this task. It will certainly contribute to creating a fantastic experience for our visitors.
An amazing work experience at Europe's leading urban popculture event

A Sneakerzone Crew shirt or hoodie.

Food and drink during the day.

Travel allowance

If you are at work one day, you will receive a ticket for the next day.

For those who help for a whole weekend, we try to organize a volunteer day once a year.